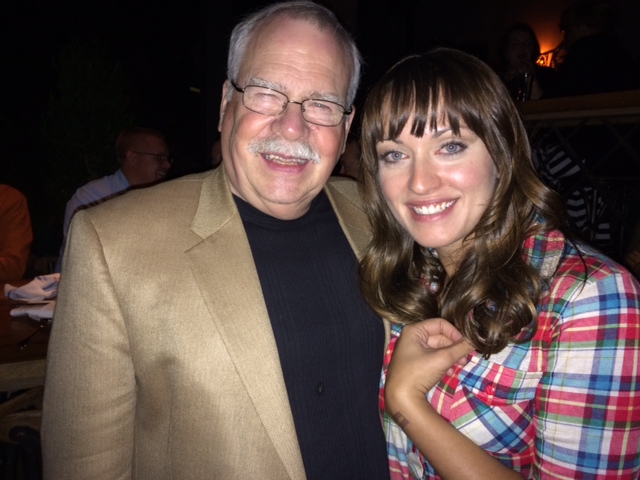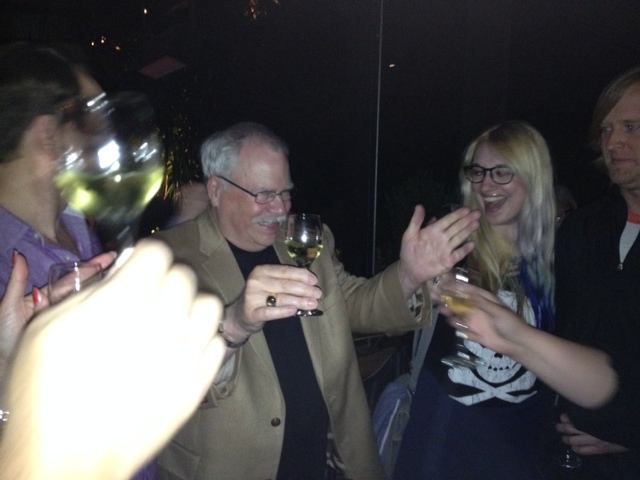 Recently, artistic director/head of Ohio University Film, Steven Ross, and film professor, Dr. David Thomas, hosted a get-together and networking event for alumni living and working in Los Angeles. Over 75 OU Film alumni gathered at the Foxfire Lounge on Ventura.
Noted alumni in attendance included George Mooradian (MFA '71), Anna Starzyk (MFA '06), Igor Kovacevich (MFA '10), Rocco Hindman (BFA/HTC '94), Jessica Lorton (BFA/HTC '04), Jim Palmquist (MFA '05), Josh Young (BFA/HTC '12), Cody Vandenberg (BFA/HTC '12), Jordan Sommerlad (BFA/HTC '13), Ben Guenther (MFA '12), Chris Luccy (MFA '03), Charla Barker (MFA '07), Leah Li (MFA '14), Dennis Schweitzer (MFA '05), Tonje Nordgaard (MFA '99), Thomas Bangert (MFA '11), Amy Taylor (MFA '12), Jodi Wille (BFA Art '92), Chelsea Peters (MFA/HTC '07), and Manny Fonseca (MFA '08).
Story by Natalie Hulla; posted by Dustin Jenkins.
Photos courtesy of Steven Ross and Dr. David Thomas.